Degree,Engineering Exam Date Will Be Announce Soon-Says Karnataka DCM Ashwathnarayan
Degree , Engineering Exam Date Will Be Announce Soon-Says Karnataka DCM Ashwathnarayan
"We will announce the date of examination of   Degree and Engineering Division soon " said Dr Ashwath narayan, speaking to reporters here.
"We have implemented an online system of VVs," he said. The most important thing to be accredited is the start of the course.
The college must be accredited for the accreditation, the Online class in the case of students, the number of examinations. Discussing many other issues, including dates, it remains to be seen how the rule of law, when it comes to Exam, is tested.
Meanwhile, the inauguration of the online affiliation portal of the Education Institutions in collaboration with the Department of Higher Education and NIC, he said, will now be accredited by graduate colleges Via online.- Implementing an online system to better communicate and speed up tasks. With the implementation of the e-office, the VVs have to do business with the higher education department through e-office from July 15.
CBSE ASKS SCHOOLS TO CONDUCT RE-EXAMS FOR 9TH AND 11TH FAILED STUDENTS
Students' fears about the scheduling of undergraduate and postgraduate exams are now on hold.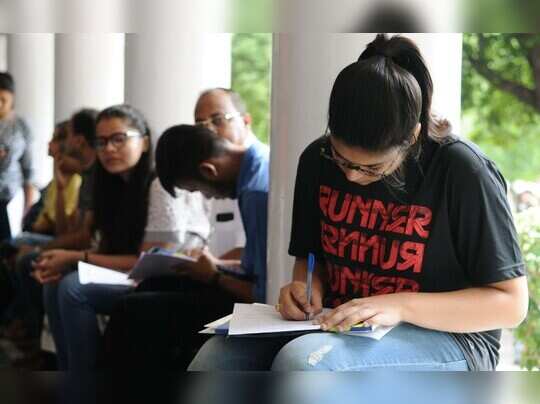 Students' fears about the scheduling of undergraduate and postgraduate exams Deputy Chief Minister and Higher Education Minister Dr CN Ashwath narayan said that the appropriate decision will be announced.
In the meeting, the minister also said that a system cannot function without a tentative date and vice-chancellors will have to decide on it. The VCs of the universities have been given time to decide on it. Along with the exam dates, the government has also advised the Universities to skip the practical tests this time and grade students based on their cumulative performance. Even emphasis has been given on online classes. Universities will further have to decide if they need more classes on reopening or if exams could be held directly.